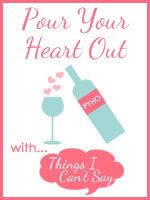 I'm afraid to admit this because it is contrary to a lot of the words I would use to describe myself. I think I'm a resilient, strong, intelligent, independent woman. I've got my life together, got my education, have a job, have pocket change, and it looks like I'm doing OK.

I feel like a lost little child with nobody to guide me.

I don't feel like I've fully learned how to do things for ME. Follow MY dreams. To please ME. To be proud of MYSELF.

Why can't I motivate myself to do things for just me? Why do I feel so stuck without external motivation? Why do I need to be trying to make someone else proud and get their praise as motivation to do anything?

Yes, finishing my degree was important to me and I was proud of myself but honestly my main motivation was making my mom and my family proud of me. With out that, I don't know that I would have ever finished.

Yes, I accomplished some big fitness and health goals and it made me feel good but what motivated me to take it to the next level was to show someone else what I could do. Fitness was important to them and although it was awesome to see what I could push myself to do, if I didn't have that other external source of motivation and receiving the praise from someone for my accomplishment... I don't think I would have done it. I wouldn't have done it simple for ME and to make ME proud.

This has all happened fairly quickly. Over the last 3.5 years I no longer have parents to please, I no longer have a partner as a source of motivation and making me "want to be a better woman". Nobody to look to for that external praise that makes me want to do more and do better and I don't know what to do with myself.

I'm great at taking a supporting roll. I actually like that, it's what I do well and I get satisfaction out of it but here I am having just lost that roll. The future I saw with my Ex and my roll in that future was what made me feel grounded and useful. I had a purpose.

Now I have nothing stopping me from doing whatever I want. And I don't know what to do with myself.

I am afraid I'm going to do nothing.